'THE ONE' limited screen print + lyric sheet + unique polaroid
£

50.00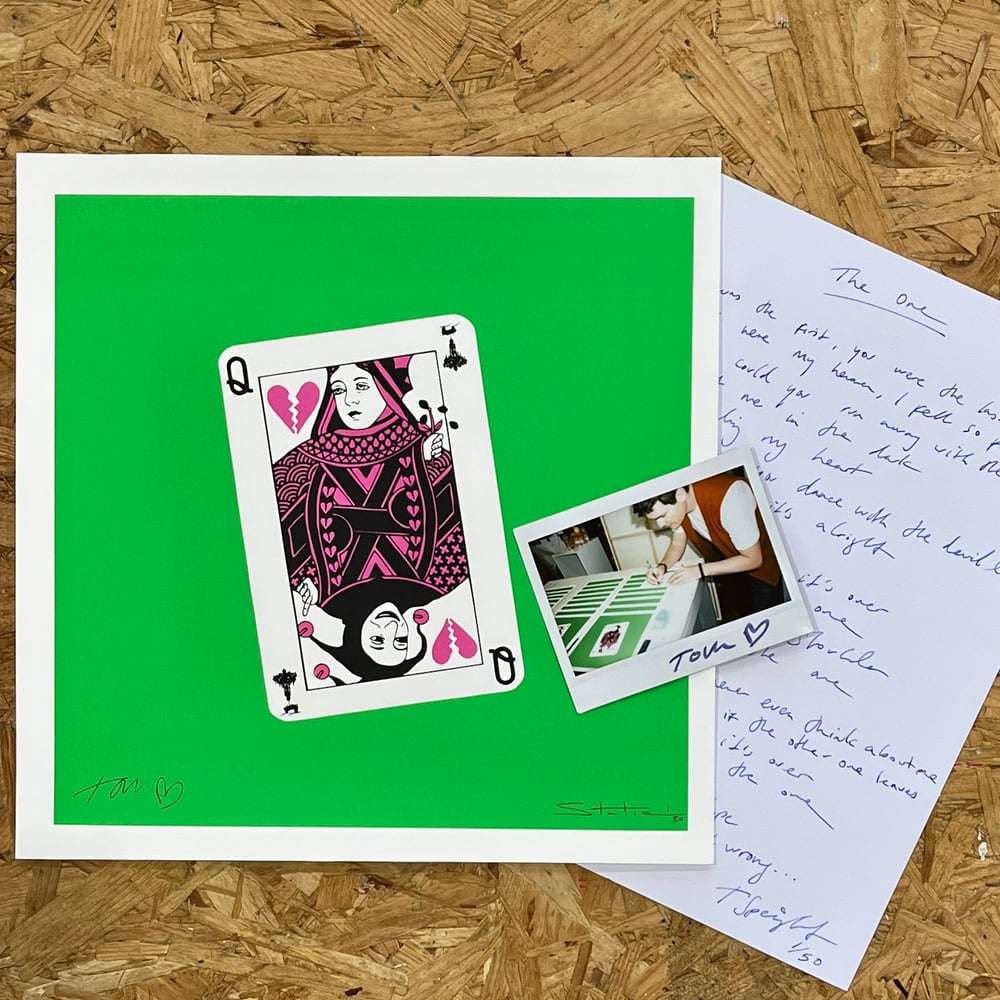 The screen print design is featured in 'The One' video inspired by the line 'dance with the devil' (The Joker, Batman 1989)
The One
3 colour hand pulled screen print
300 gsm Botanical Ultra Smooth paper
12" x 12" / 30.5 x 30.5 cm
Signed edition of /50
Designed by STATIC https://www.welikestatic.com exclusively for Tom Speight
Each print will be accompanied by a hand written lyric sheet and a polaroid - both signed by Tom Speight.
STATIC is Tom Jackson & Craig Evans who have been working together since setting-up their first studio in 2006.
They have exhibited their work internationally and created unique mural artworks here in the UK and as far afield as Miami and Tokyo. The "Chinook Chandelier" is their logo and they are well known for their use of bold patterns and colourful eye-catching designs.
hand printed by STATIC in their East London studio.
Follow on socials ( @tomspeightmusic/ @welikestatic ) or sign-up to the mailing list to keep up to date with all future releases.
Share